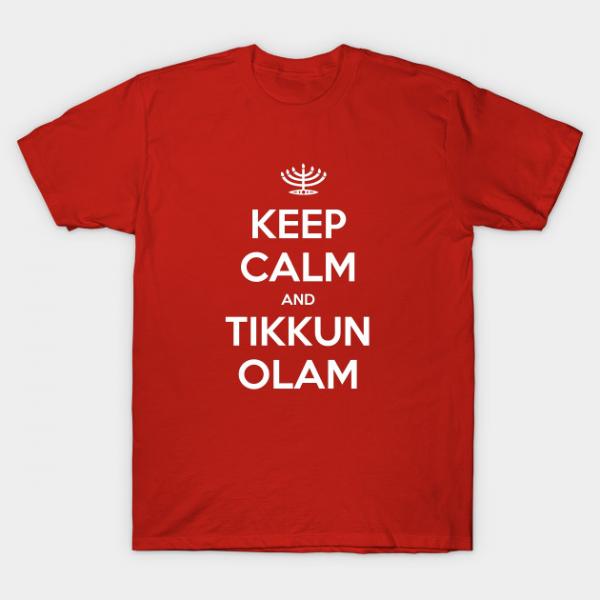 Keep calm and repair the world, y'all.
Background:
"Keep Calm and Carry On was a motivational poster produced by the British government in 1939 in preparation for World War II. The poster was intended to raise the morale of the British public, threatened with widely predicted mass air attacks on major cities." (Wikipedia)

"For many modern Jews, the term tikkun olam (repairing the world) has become a code-phrase synonymous with social and environmental action. It is linked to a call for healing the ills of the world." (More about the phrase at Tikkun.org or My Jewish Learning)
Any designer proceeds from this design will be donated.